Our Mission
The Harbour School began in 1982 with the belief that all children can learn and that children learn most when they are taught the way they learn best. We continue to believe that today. Our tremendously supportive environment is hard to beat!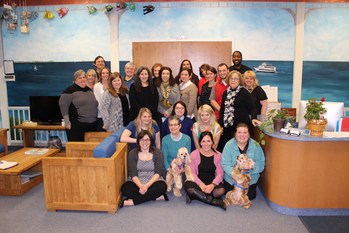 Our students are encouraged and challenged to stretch and reach beyond what they are doing. Because our curriculum involves an individualized education, our students compete with themselves, not with each other. They are rewarded and praised for their achievements and encouraged to try again if they did not meet with success. At The Harbour School, teachers are trained and sensitive to each student's social and emotional well-being, as well as to the academic needs. Students at Harbour find acceptance for who they are and they are taught to celebrate the difference in others as well.
Our mission is to provide a supportive, caring and individualized education to students with learning disabilities, autism, speech and language impairments and other disabilities in grades one through 12. The program is tailored to meet the individual needs of the child rather than asking the child to adapt to an existing program. The child's learning style dictates our program. It is our mission to assist each child to attain a feeling of academic and personal achievement and success commensurate with the child's abilities. Personal achievement includes social and vocational skills.